Advanced management address book
Contact Manager (or C@M) software is a complete and functional solution to ensure a regular monitoring of electronic address books related to individuals and companies. Contact Manager is an electronic tool to help in the management of contacts and prospects and offers of track maintained relationships daily. Contact Manager can be classified in the category of the customer relationship management (CRM) software.
Via an organization governed by a primary interface and access to categories of description of the data (contact, company, billing, etc.). These descriptions are store in a directory several files corresponding to distinct databases.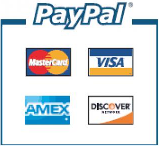 Contact Manager offers a series of facilities for an individual businessman, a small and medium company.
Two software distributions
Contact Manager is available in 2 distributions: Freeware-Adware (free of charge) and Shareware. The Shareware distribution requires a paid license to use all of the functional without restrictions. The Freeware distribution is free, but offers a functional restricted and enough classical management.
Contact Manager is a tool primarily aimed at small and medium-sized companies, organizations of association type and independent businessmen or account managers, but also to the individual wishing to a simple tool of access and taking in hand, but enough advanced, for the monitoring of personal contacts and relations.
Customer Relationship Management (CRM)
In addition to the conventional name, first name, phones and multiple addresses, Contact Manager offers a conservation of extended, as e-mail information, note-taking, recall of dates of anniversaries, actions tracking and customization of fields useful for a specific purpose. Management proposed in Contact Manager is mainly separated on 2 axes of Contacts:
The physical person
The company